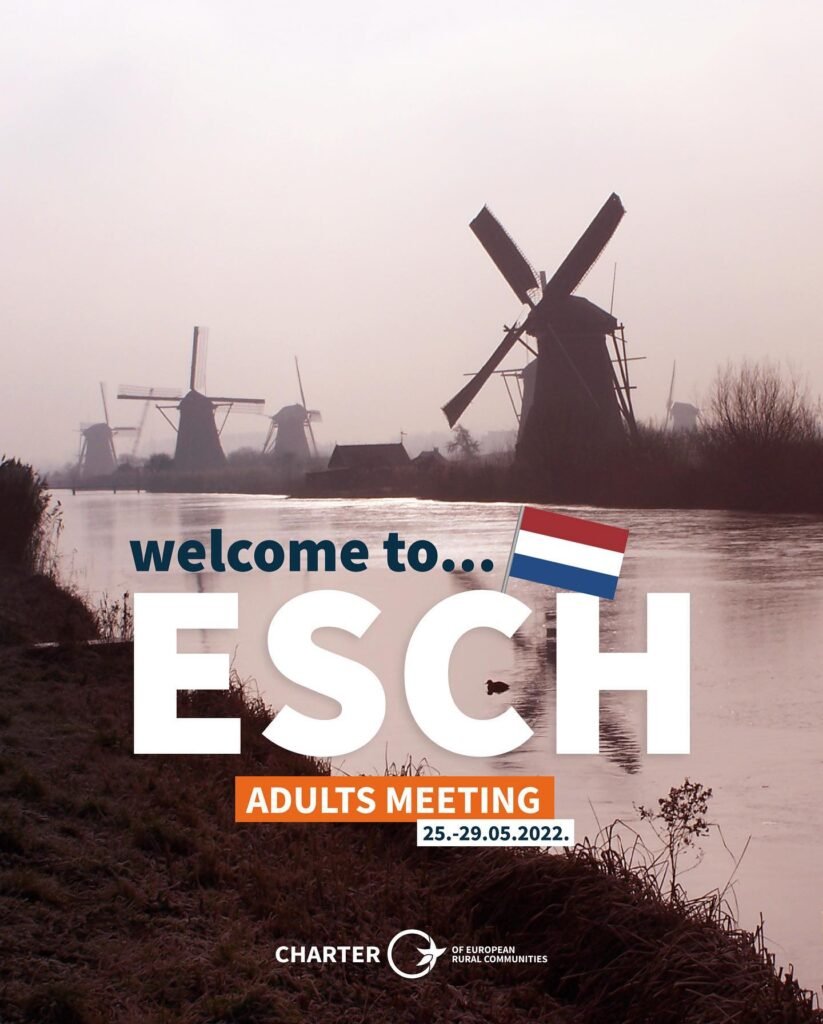 WELCOME TO ESCH!
Hoi! H
ave you checked your Dutch dictionaries already?
It might come in handy because in a week's time over 40 delegates from 13 of our member communities will arrive in Esch for the first adults meeting organised as a part of the reFORM project.
The Netherlands offers so much more than just windmills you can see in our image, so make sure to follow us to learn more in the days to come.
Visit www.europeancharter.eu/chartermembers to learn more about our host municipality.

Charter archive

reFORM project is financed by the Europe for citizens programme of the European Union.
FEATURED VIDEOS
Messages from our network's president, Boy Scholtze