Cashel is a vibrant rural town in the Golden Vale of Tipperary; it has been an agricultural market centre since the 9th century. The population of the town is 4000. Since the municipality amalgamation in 2014, the electoral area has increased from just the 4000 to 14,000 people within the Cashel-Tipperary Municipal District.
Dominated by the imposing St. Patrick's Rock, a collection of medieval Ecclesiastical buildings, dating from the 10th to the 15th Century, this National monument overlooks Cashel. It was the site of the coronation of the kings of Munster, the southern province of Ancient Ireland and the seat of the Bishops of Cashel, which has given Cashel its claim to be "The City of the Kings".
The modern town of Cashel grew up below the St. Patrick's Rock and its early commercial boundaries were established in 1319 when the town's walls were built, some of those medieval walls are still extant and are celebrated in a Heritage Festival each year.
The town is famous for food, especially it's meat and dairy produce. As for drink, it is said Guinness, Ireland's signature black beer, originated in the Bishops Palace in the town's centre.
Sports include: Gaelic Games, Horse Racing, Rugby, Soccer, Handball, Golf, Tennis and Angling, all can be enjoyed locally. There is a vibrant and varied musical culture, Irish traditional music is taught and performed at the Brú Boru centre. There is a long established Pipe Band and a Brass Band; there are choirs and an Amateur Dramatic society as well as a Pantomime Society and a number of Irish Dancing schools.
The town celebrates St. Patrick's Day on the 17th of March each year with a free parade, There is an ambitious arts festival every September and a biennial historic crime fiction festival; Feile Fidelma, also in September.
The town has a number of active community volunteer groups such as: the Irish Country Women's Association, The Tidy Towns, Men's Sheds, Active Retirement, Fair Trade, Lions Club, and Conradh na Gaeilge (an Irish language conversation club).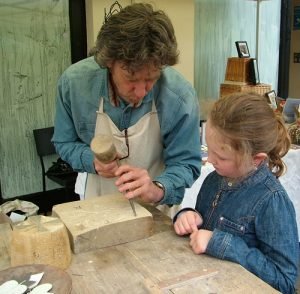 Proud of its heritage, the town is also looking to the future with excellent road links to Dublin, Cork and Limerick, and two new pharmaceutical plants to come on stream within the next 12 months.
 Whenever you visit Cashel, you will be assured of a warm Irish welcome.
Read More of Cashel Municipality